A traveler recently received an unexpected deluge of customer service from Delta Airlines after she filed a damaged baggage claim after a flight.
"I'm like, 'Oh my God, this is a mistake,'" Peyton Thompson, 29, a Florida resident, told Fox News Digital about a mail delivery she received courtesy of the airline. "I thought I was only getting one suitcase, but… [figured] maybe they just sent me a whole set… so I took them home and started unpacking."
Thompson said that as a traveling radiology technician, she often rents Airbnbs and everything she owns has to fit in her vehicle.
DELTA FLIGHT ATTENDANT TELLS WHEELCHAIR PASSENGER TSA WILL TAKE HIM OUT OF PLANE 'WITH THEIR GUNS'
"And I can't fit 13 suitcases in my truck," Thompson said.
Thompson, who was in New York for work at the time, documented the event in a TikTok video, which has been viewed more than a million times.
Last month, Thompson pulled her new peacock-print suitcase off Delta Airlines' baggage carousel at Syracuse Hancock International Airport and found it "destroyed," she said.
VIRAL TRAVEL TIP CONCERNS LOCKING A SHOE IN A HOTEL SAFE
"One of the wheels was completely torn off and I think that caused the hard shell on it to rip and exposed the fabric inside," said Thompson.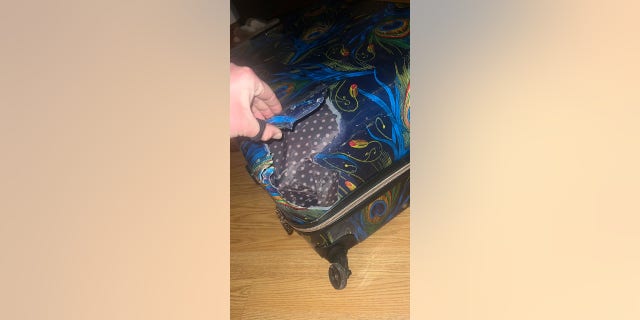 Thompson said there was a blizzard in the area and she ended up having to drag the bag through snow and ice. Two of the other suitcase wheels were damaged, leaving her with one working wheel.
"I was upset, I'd never used that bag either, and it had a nice peacock motif on it," Thompson said.
DELTA PASSENGER SAYS CONTACT STAFF TOLD HIS WIFE: 'DON'T LOOK AT ME WITH THAT STUPID FACE'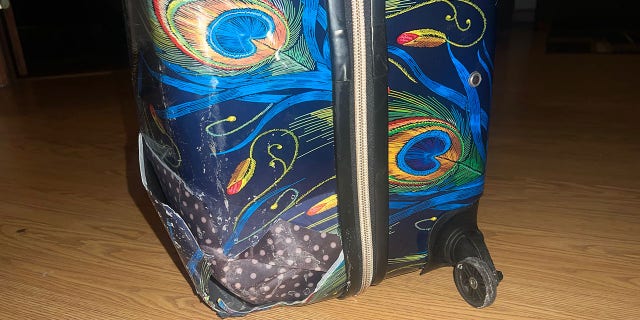 Thompson said she filed a claim and received an email response saying the process could take up to a month due to "greater numbers" of claims.
Subsequently, Thompson received a personal reply. Thompson shared a copy of the initial apology letter — one she received from a Delta representative — with Fox News Digital.
Fox New Digital has reached out to Delta Airlines for comment.
"It was so funny to me. Then I went to open one and I was like, 'Oh my God, there's more bags in this big one.'"

—Peyton Thompson
Thompson said a Delta representative later told her that her damaged luggage would be replaced.
She was sent a link with new luggage items to purchase. Thompson chose her bag and received an order confirmation email, she said.
"About two weeks after that, I got nine confirmation emails and I [said], 'What in the world? There must be some sort of glitch," Thompson said. "So I pretty much deleted them all because I didn't really care… I didn't need the bag for even a month."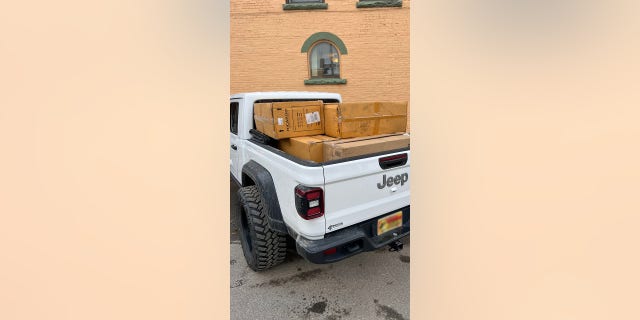 Not long after, the host of the Airbnb where Thompson was staying contacted her and said, "Hey Peyton, you have a bunch of packages. Do you want to come and get them?" Thompson remembered.
JUST 'AIRPLANE' BAD ETIQUETTE: AIRLINE PASSENGER DRAPES HER LONG, THICK HAIR OVER THE BACK OF HER SEAT
"There were nine big, huge boxes," Thompson said.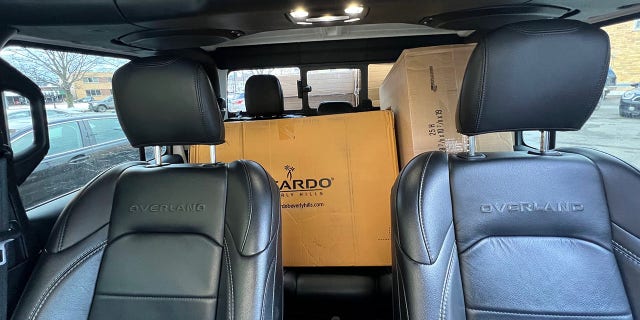 Thompson loaded the packages, took them home, and began unpacking.
"I was FaceTiming my mom and dad [while] laughing. It was so funny to me," she said, adding that there were more pieces of luggage in the bigger suitcases that were sent to her.
"So three of the big ones had smaller bags in them. I ended up with 13."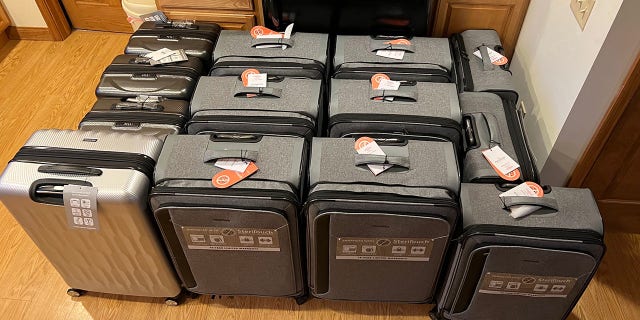 Thompson did an online search of the luggage and found that three of the pieces were worth $400 before the sale price, she said.
"They were all like $200 to $400. I felt terrible," Thompson added. "I looked at other bags so I don't know if that's why I somehow got them all, but I chose the one I wanted and I checked out and it was free and they emailed me confirmation."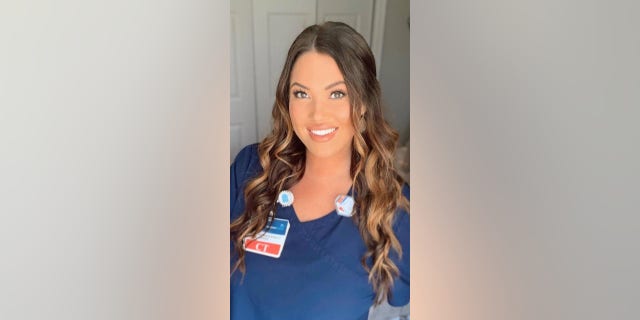 Thompson said she contacted Delta who contacted the baggage company.
"We've got it all right," Thompson said. "Her [the representative's] name was Pam and she was amazing. She said, 'Yes, it was a mistake. We are so sorry for your inconveniences.'"
Thompson said she had received mail and returned the luggage.
"They made it super easy for me so I'm not mad about it. I just hope no one got fired for making that mistake," she added.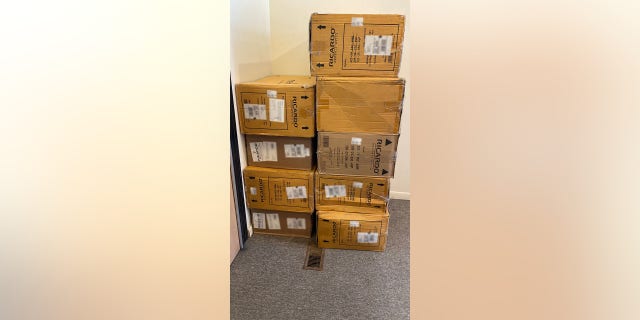 Thompson said she didn't expect her TikTok video, which already has 892 comments, to get so much attention.
"I was crying with laughter. It felt like an April Fool's joke," Thompson said in response to a viewer in her TikTok comments.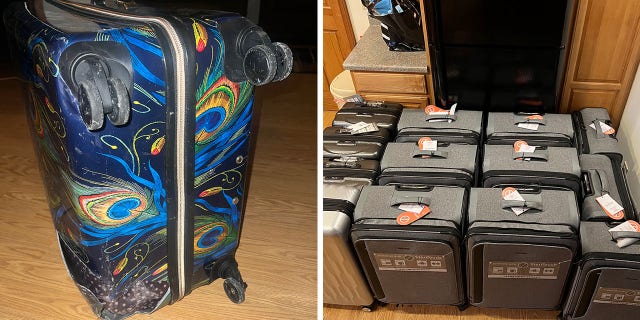 Thomas said many people on TikTok laughed and made funny jokes about the delivery error.
One user commented, "I don't see an error."
Thompson replied in regards to being a Delta customer, "Apology accepted. They have my loyalty."