Turbulence struck as passengers ate their meals on board.
Passengers aboard a Lufthansa flight from Austin to Frankfurt got a big scare after the plane experienced severe turbulence. Seven passengers were taken to hospital after the plane made an emergency landing in Washington DC
Violent turbulence on Lufthansa flight
On Wednesday, March 1, flight LH469 departed Austin-Bergstrom International Airport (AUS) at 5:08 PM local time bound for Frankfurt Airport (FRA) before encountering turbulence over Tennessee/West Virginia. The aircraft, an Airbus A330-300 (registration: D-AIKK), flew through an "unforeseen" storm pattern, injuring dozens of passengers. FlightAware data shows that the plane descended from 37,000 feet to 24,000 feet and remained at that altitude as it diverted to Washington Dulles International Airport (IAD), where it landed safely at 9:10 p.m. local time.
As reported by the Washington Post, passengers were enjoying their meals on board when the turbulence hit, sending meals, cutlery and other debris flying around the cabin. Some passengers not wearing seatbelts were reported to have hit the roof of the cabin, as the turbulence continued for several minutes before leveling off.
Lufthansa said in a statement that the flight "experienced brief but violent turbulence about 90 minutes after takeoff," with pilots deciding to "an unscheduled landing at Washington Dulles International Airport as a precautionary measure."
Seven go to the hospital
While it's not unusual for one or two people to get through a wayward bag during turbulence, the fact that seven people had to be transported to hospital demonstrates the seriousness of this incident. Images on social media show dozens of trays and cutlery scattered on the floor, while another passenger reported there was "broken glass" everywhere, which would explain why several passengers were so badly injured that they required hospital treatment.
A passenger told the Washington Post that "food flew into the air, hitting and even damaging the ceiling of the plane", adding that the person sitting in front of them was bleeding profusely and had to be taken off the plane in a wheelchair.
FAA to investigate
The Federal Aviation Administration (FAA) will investigate the incident and will likely investigate why the flight directly entered a severe storm pattern. The agency has teamed up with the National Transportation Safety Board (NTSB) to push for more exchange of turbulence observations and modernization of the Pilot Report system.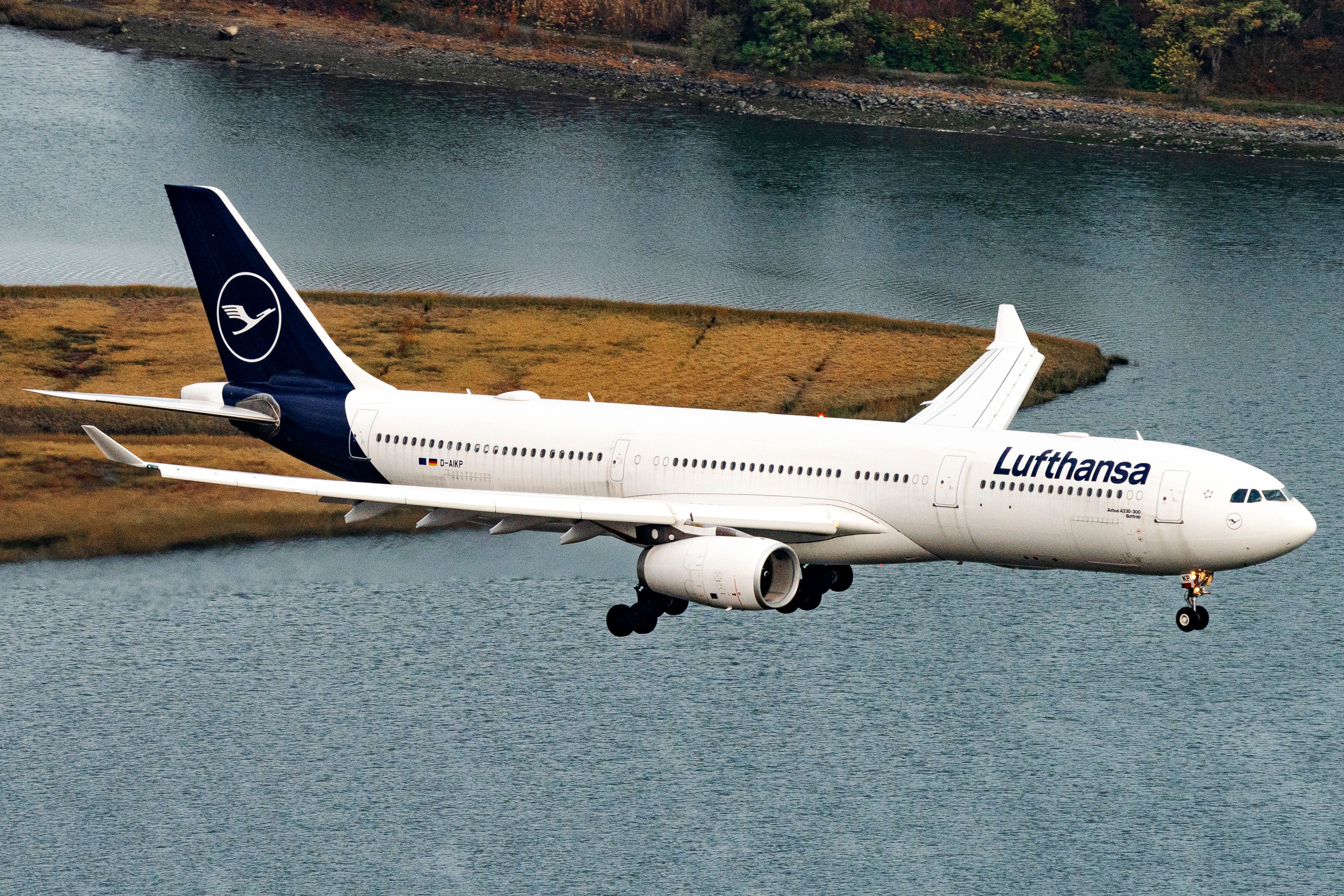 Photo: Vincenzo Pace | Simple flying
Readers of Simple Flying may recall the incident aboard a Hawaiian Airlines flight in December in which 36 passengers were injured after a bout of severe turbulence. On that occasion, about 20 of the passengers made the trip to the hospital after arriving safely in Honolulu.
Were you on board Lufthansa flight LH469 from Austin to Frankfurt on March 1? Have you ever been involved in a serious turbulence incident? Let us know in the comments.
Source: Washington Post, FlightAware